Incheon International Airport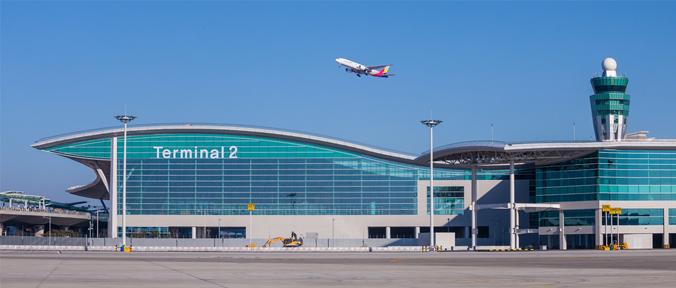 Incheon International Airport is one of the main transport hubs of Northeast Asia to connect to any cities around the world. Incheon Airport has been considered the best airport in the world due to its high standard of services to passengers and consistently ranked in the Top 10 airports worldwide and was granted the title 'Best Airport in the World' by Global Traveler for four consecutive years.
Visit Incheon International Airport to find out more information about your flights, services, and transportation information.
Click here to find out more information.
Tips about Public Transportation
T-money Card
T-money card is a transportation card that can be used for public transportation such as buses and subways in the metropolitan cities throughout Korea. It offers transfers from one bus to another, one subway line to another, or from bus to subway or vice versa.
You can purchase T-money card at a convenience store (GS25, CU, 7-Eleven, Ministop, etc) with the T-money mark* or at the subway stations. At the Incheon International Airport, you can get one at CU or at a vending machine in the Incheon Airport.
Card price varies from KRW2,500 to KRW4,000 and you can recharge at the subway stations or at the convenience store.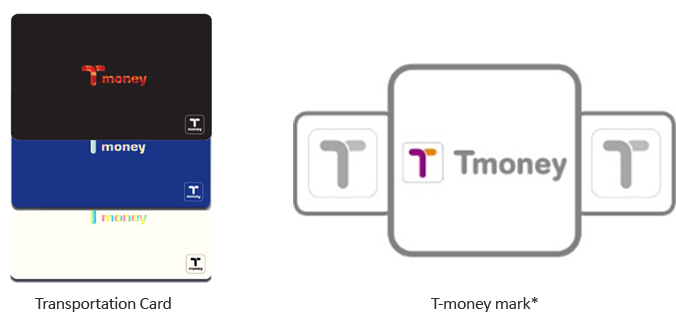 How to get to Songdo ConvensiA from Incheon Airport
Subway
Take a train, Airport Railroad Express (AREX) and transfer to Incheon Line #1 at "Gyeyang" station.
Get off at "Incheon National University" station and go out to Exit #4 and 5 minutes' walk to Songdo Convensia. Duration is 100 minutes.
Fare is KRW4,650 (US$4), Download the Seoul & Incheon Subway Map or click the Seoul Metro Cyber Station.

Local Bus
Terminal 1 : Take a local bus #303, #303-1, or #330 at bus stop #13B or #2A on the 3rd floor
Terminal 2: Take a local bus #303-1, #330 at bus stop #1A or #6B on the 1st floor
For #303-1, get off at "Songdo Convensia".
For #330 and #303, get off at "Songdo The Sharp First World". 10 mins walk from the venue.
Duration is 80 minutes.
Fair is KWR 2,400 (US$2). For more information, visit airport website.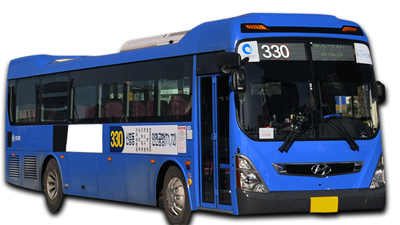 Taxi
Taxi is the fastest way to reach Songdo. It takes about 30 minutes to drive directly across the Incheon Bridge.
Taxi fares are different from regular taxi (KRW35,000 / US$30), deluxe taxi (KRW45,000 / US$40), or call van (KRW70,000 / US$62) below. Express tolls or 20% night surcharge (24:00-04:00) may be added to the fare.
Taxi stops for Incheon bound are # 5C, 6C, 6D or 4C on the 1st floor of Terminal 1, and 3D, 3C, or 5D on the 1st floor of Terminal 2. Visit the airport taxi information.
Regular Taxi

Deluxe Taxi

Call Van
How to get to Seoul from Incheon International Airport
AREX (Subway)
Airport Railroad Express (AREX) is the most rapid way to get to the center of Seoul, the Seoul Station within 66 mins.
Fare : Non-stop Express is KRW 9,500 and All-stop Train is KRW 4,500.

How to get to Seoul from Songdo ConvensiA
Subway
You can reach Gwanghwa-mun, the gate of Gyeongbokgung Palace within 1 hour and a half from the venue.
Gwanghwa-num is the center of Seoul that most of the tourist sites including the Palaces, Insa-dong, and Myeong-dong are close to.
Take Incheon Line #1 at Incheon National University Station.
Transfer to Line #1 (Seoul Metro) at Bupyeong Station.
Transfer to Line # 5 (Seoul Metro) at Singil Station, and get off at Gwanghwa-mun.